Home Buyers are Optimistic About Homeownership!
:
BY
CHRIS B JOHNSON REALTOR®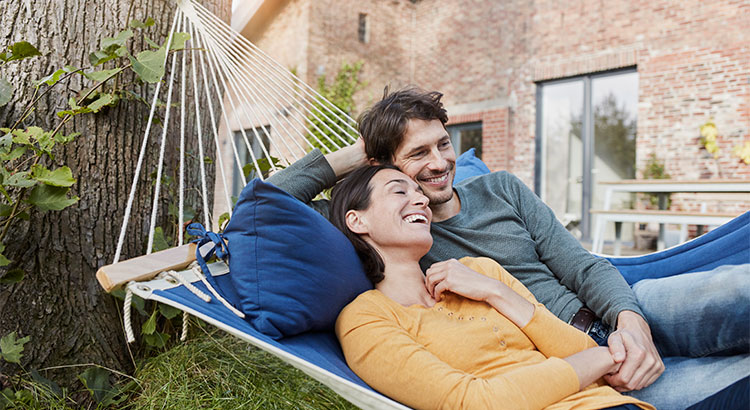 When we consider buying an item, we naturally go through a research process prior to making our decision. We ask our friends and family members who have made similar purchases about their experience, we get opinions and insights, and we read reviews online. There's no difference when considering a home purchase!
Most homebuyers start by listening to the news to hear what is being said about the real estate market. They check with family and friends about their experience. They spend time online reading reviews about their desired neighborhood.
The challenge is that comments from the news and those closest to us can contradict the data and reports. One source says one thing, while another source says something completely different.
There is a group of homebuyers that are not allowing comments about an upcoming
recession
to interfere with their decision to buy a home. According to a
survey
by
realtor.com®,
"Nearly 70 percent of home shoppers this spring think the U.S. will enter a recession in the next three years, but that hasn't stopped them from trying to close on a home…Despite the fact that they foresee an economic downturn, they generally expressed confidence that a future recession will be better than 2008 for the housing market."
The report provides more insights from the survey:
Nearly 30% of the active home shoppers* surveyed expect the next recession to begin sometime in 2020.
56% of shoppers believe home prices have hit their peak.
41% believe housing will fare better than 2008.
45% of home shoppers feel at least slightly more optimistic about homeownership.
33% reported no impact on their feelings about homeownership.
Homebuyers are aware and making decisions with their eyes wide-open. As the report mentioned,
"The fact that some [36%] home shoppers expect the next recession to be harder on the housing market than the last recession suggests that they are buying homes with eyes wide-open and very sober, if not slightly pessimistic, views of the housing market.

This is a stark contrast to the years leading up to the last recession when 'irrational exuberance' was more common and yet another reason to expect that the next downturn will be very different for the housing market than the last."
Bottom Line
If you are considering buying a home, let's get together to help you understand our local market and determine if buying a home is the right choice for you now.
*Active home shoppers are those consumers who responded that they plan to purchase their next home in 1 year or less.
Overall, the US economy is strong: stock market near record highs, a strong US Dollar, low unemployment, higher jobs reports and the Federal Reserve easing interest rate hikes and their rhetoric and forecast for 2019. Mortgage rates are at 2-year lows, making qualifying for loans more affordable to the consumer, re-fueling the real estate market. Finally, we anticipate the trade war with China will soon have a positive resolution, which should help alleviate overall global concerns.

After an 8-year bull run on real estate values from 2010 to 2018 we are now 12 months removed from the all-time highs of April 2018. Globally, we have seen a decline in overall growth, and cities like London took a dramatic hit in average sales price of approximately 25% from their all-time highs. New York, due to its oversupply of inventory coupled with the overall market stabilization, saw prices drop over 20% from their highs. The positive news for Los Angeles real estate is that it remains strong with low inventory and a minor, healthy correction of 5-10% from its highs. Los Angeles remains both a domestic and international investment hub for real estate. The market has shifted from a Seller's market to a Buyer's market and opportunities for long-term gains and value in premier market areas remain strong.

Our advice is to write, write, write OFFERS and see what kind of deal you can find.
The information contained, and the opinions expressed, in this article are not intended to be construed as investment advice. Keeping Current Matters, Inc. does not guarantee or warrant the accuracy or completeness of the information or opinions contained herein. Nothing herein should be construed as investment advice. You should always conduct your own research and due diligence and obtain professional advice before making any investment decision. Keeping Current Matters, Inc. will not be liable for any loss or damage caused by your reliance on the information or opinions contained herein.
Verified Reviews
Home Buyers are Optimistic About Homeownership!#TimeToBuy #FirstTimeHomeBuyers #MoveUpHomeBuyers #5StarREALTOR #HyperLocal #ChrisBJohnsonREALTOR #TopProducer