#GOT Winter Is Coming...Why Home Buyers Need to Hurry #TimeToBuy #ChrisBJohnsonRealtor #GOT
: The latest Ventura County new home sales report revealed that the sale of new single-family homes fell, Number 1 Realtor in Moorpark & Camarillo*, T...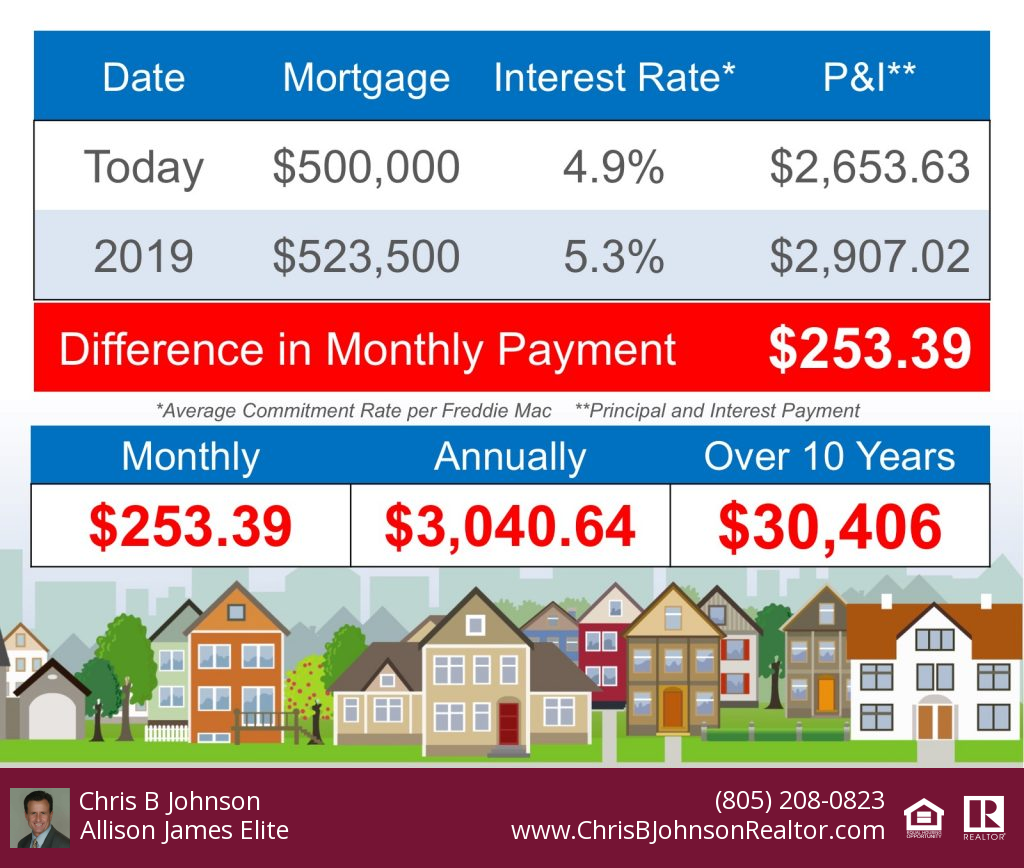 If Buyers are hoping to wait it out, please remember that mortgage rates are also increasing. The typical mortgage payment jumped 13.1 percent over that same one-year period, due to a nearly 0.6 percentage point increase in mortgage rates, according to new data from CoreLogic, a real estate research firm.
Mortgage rates are expected to keep rising, too. CoreLogic researchers predict a nearly 10 percent increase in buyers' mortgage payments by next July, twice the rate expected for home prices. Rates are expected to increase by about 0.43 percentage points between July 2018 and July 2019. Housing forecasters predict median home sale prices to continue to rise by 1.8 percent in real terms over that same period.
The fall in sales, "marks a notable retreat from the recent, modest growth trend that had been in place due to solid economic conditions and unmet demographic demand but constrained by rising construction costs due to labor access issues, building material pricing and rising regulatory costs."
A possible reason for the falling sales according to Danielle Hale, Chief Economist
Realtor.com
were the rising prices and mortgage rates that "knocked out some buyers and spooked others into waiting to see if mortgage rates reverse or prices decline—even though both the outcomes are unlikely."
Affordability is also falling as "a fixed monthly payment translates into less borrowing capacity at higher rates, down 10% since the same time last year."
RateMyAgent:
Verified Reviews
Sell Your Home For More and Pay Less Using A 5 Star Rated Realtor https://youtu.be/CRCXLh4EycU